RECIPES
OATEY COCO-CHIA BITES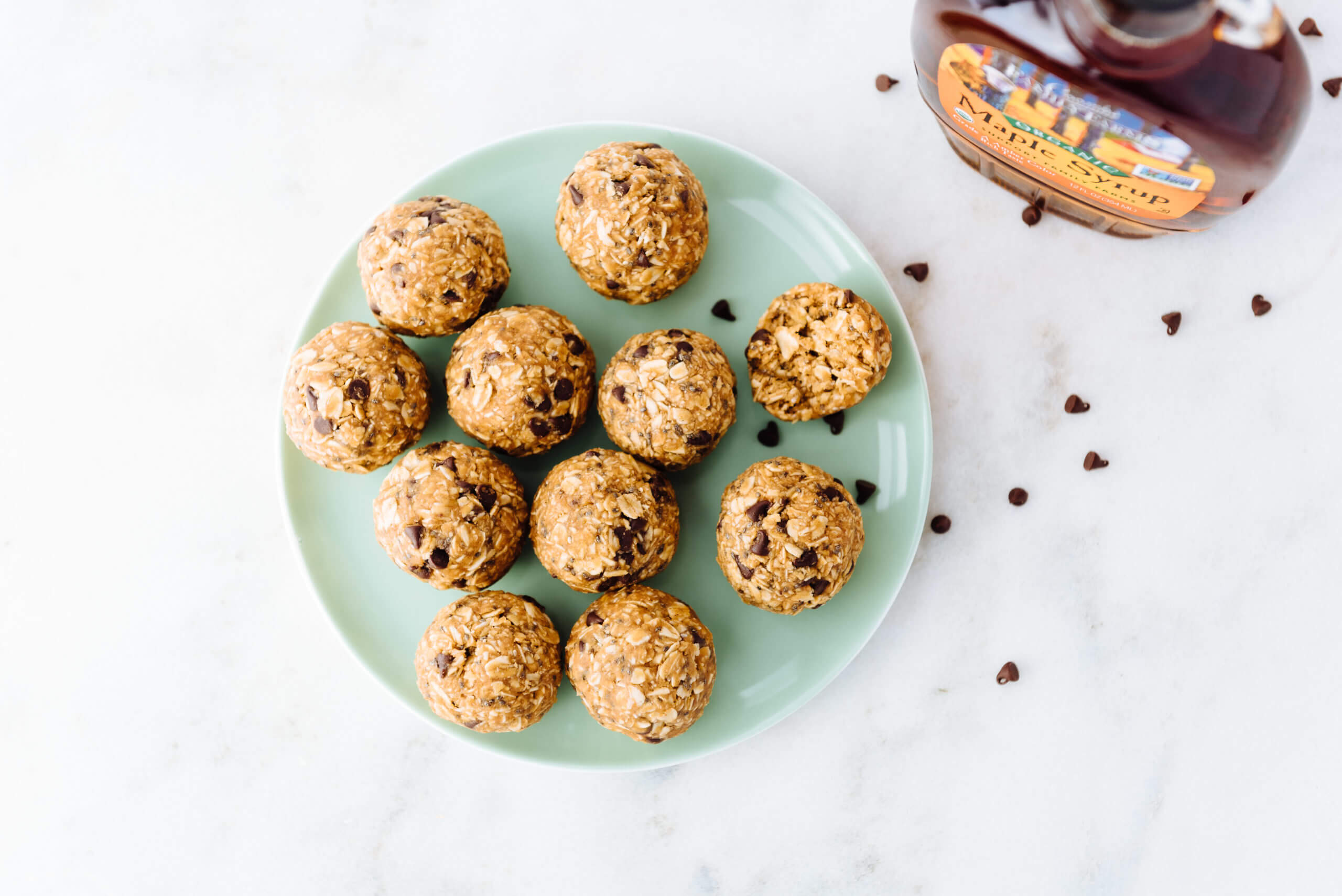 Ingredients:
1 1/2 cups old fashioned oats
2 tablespoons chia seeds
1 tablespoon shredded unsweetened coconut flakes
1/2 teaspoon cinnamon
1/2 cup smooth nut butter
1/2 cup Coombs Maple Syrup
1 teaspoon vanilla extract
3 - 4 tablespoons almond milk
1/3 cup mini chocolate chips
Directions:
In a food processor, combine oats, chia seeds, coconut and cinnamon, and blitz for about 30 seconds to mix/finely chop ingredients.
Transfer mixture to a bowl and stir in nut butter, maple syrup, vanilla extract, almond milk, and mini chocolate chips.
Scoop bite dough into heaping tablespoons and form into a ball. Place on a cookie sheet lined with parchment paper and refrigerate for 30 minutes before enjoying.
Bites keep for 5 - 7 days. Refrigerate or freeze in an airtight container for maximum deliciousness.