Maple Syrup
The Taste of Quality
At Bascom Maple Farms, we do what we know, and we know maple. We follow long-held company standards (tougher than USDA standards) to ensure our maple syrup has a consistent flavor profile and quality you can count on, every time.
That's what quality tastes like.
For eight generations now, we've been tapping and caring for our maple trees. Today, Bascom Maple Farms has grown into the largest supplier of maple in the United States.
By respecting our heritage, and caring for our forests, we plan to continue providing our high-quality maple syrup for years to come.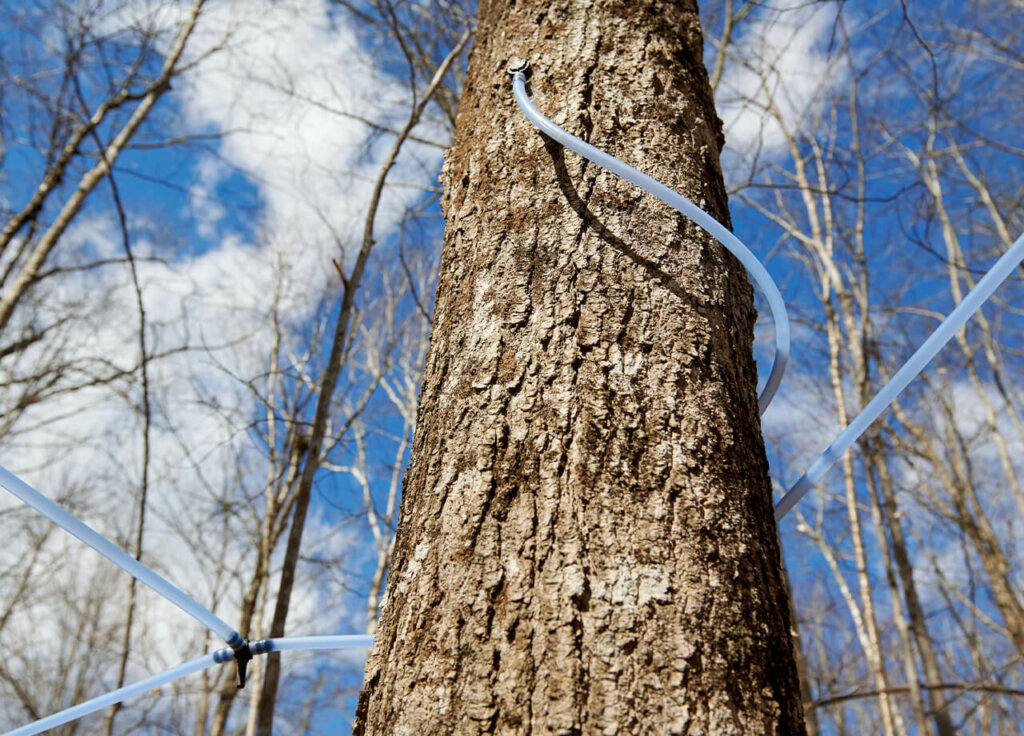 Organic Maple Syrup
All Bascom Maple Farms organic maple syrup is certified organic by Quality Assurance International (QAI) and carries the USDA organic seal. Organic maple syrup must follow the guidelines of the USDA. Third-party inspectors ensure that all policies and procedures have been followed. Our organic maple syrup is also KOF-K Kosher and certified non-GMO.
How Bulk Maple Syrup is Made
Our high-quality bulk maple syrup will give your product the impact you're looking for, with a flavor profile you can count on. How is it made? In the springtime, when a warm day follows a freezing night, sap flows within the sugar maple tree and is gathered through a small hole drilled three to six feet from the ground and into our spout. The sap is a clear, slightly sweet liquid containing about 1-3% sugar.
The sap is then boiled in an evaporator, where stainless steel pans sit atop a firebox housing an intense fire. As the water in the sap evaporates, the sap thickens and the sugar caramelizes. As the water is boiled off, the liquid becomes sweeter and more concentrated. This is when the boiling sap turns a rich golden color. When it reaches 219°F/103.8°C (66.5 brix), it has become maple syrup. On average, it will take about 40 gallons of sap to produce one gallon of maple syrup.
Once the sap has been turned into maple syrup, it is graded, hot packed in drums, and stored until needed. Then it is unsealed, tested and approved by our Quality Assurance team and hot packed and shipped to manufacturers and distributors.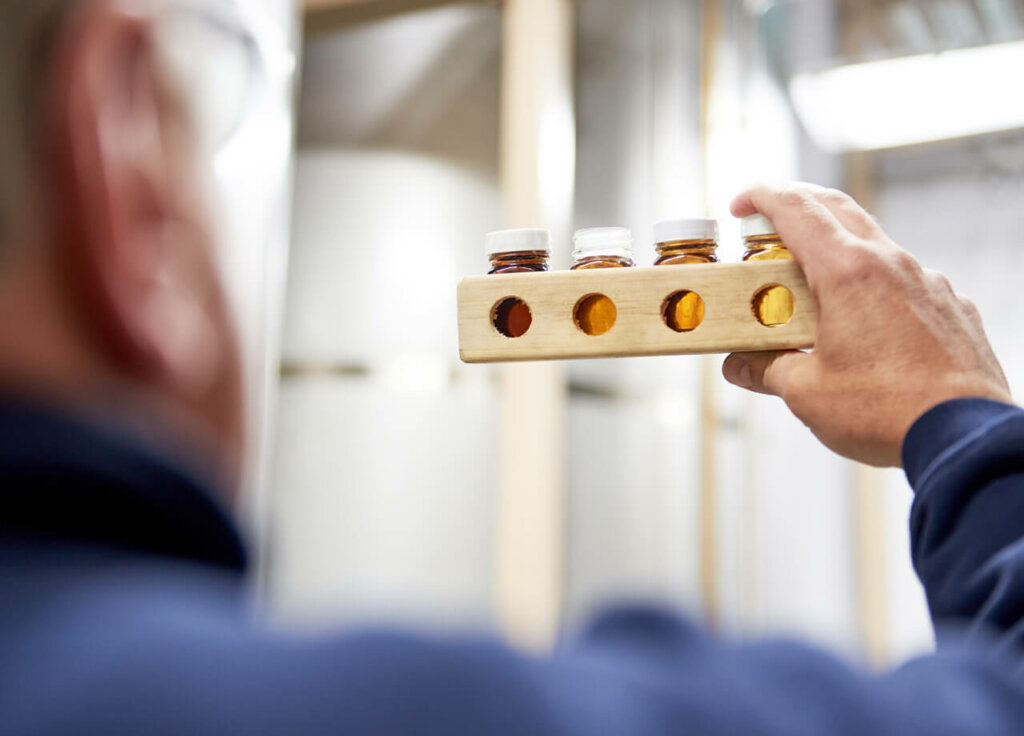 Maple Syrup Grades and Usage Recommendations
We carefully combine our maple syrups to ensure you get consistent, high-quality taste, and we maintain the strictest grading standards in the maple manufacturing industry. The four grades of maple syrup each have a unique flavor and color profile. We love being matchmakers who help you select the perfect grade to make your product shine.
Maple Syrup Formats, Shipping, and Logistics
As the #1 American supplier of maple products worldwide, Bascom has the knowledge and experience to deliver whatever you need, wherever you need it. We ship year-round anywhere in the U.S. and around the world. And when we say anywhere, we mean anywhere.
Bascom Maple Farms pure and organic maple syrups are available for shipping year-round in a wide range of packaging, when and how you need them. If you're looking for bulk maple syrup, we have it in sizes ranging from a 5-gallon tin to 220 gallon totes (tanker loads available upon request). We will work with you to meet all your bulk maple syrup needs.

Getting our bulk maple syrup delivered to you safely, on time, and ready to use is important to us. We work with our customers to develop the best shipping options to meet their needs. In fact, we've used most shipping options at one time or another:
Motor Freight
Small Parcel
Rail
Ship
Air Freight
---
How do I store bulk maple syrup?

Maple syrup should be stored at ambient temperature. Once it is opened, maple syrup must be refrigerated.
---
Do you need to refrigerate bulk maple syrup once opened?

As a wild food, maple syrup contains trace amounts of natural yeast, making it susceptible to molding or fermenting. Once your maple syrup is opened, it must be refrigerated to maintain freshness.
---
What is the shelf life of bulk maple syrup?

The shelf life of Bascom Maple Farms bulk maple syrup is 24 months when stored properly.

To help you, all of our bulk maple syrup packaging has an expiration date. The format for this label is as follows:

Example: 072806-1
07 = Month
28 = Day
06 = Year (of expiration)
-1 = Indicates packing line used
---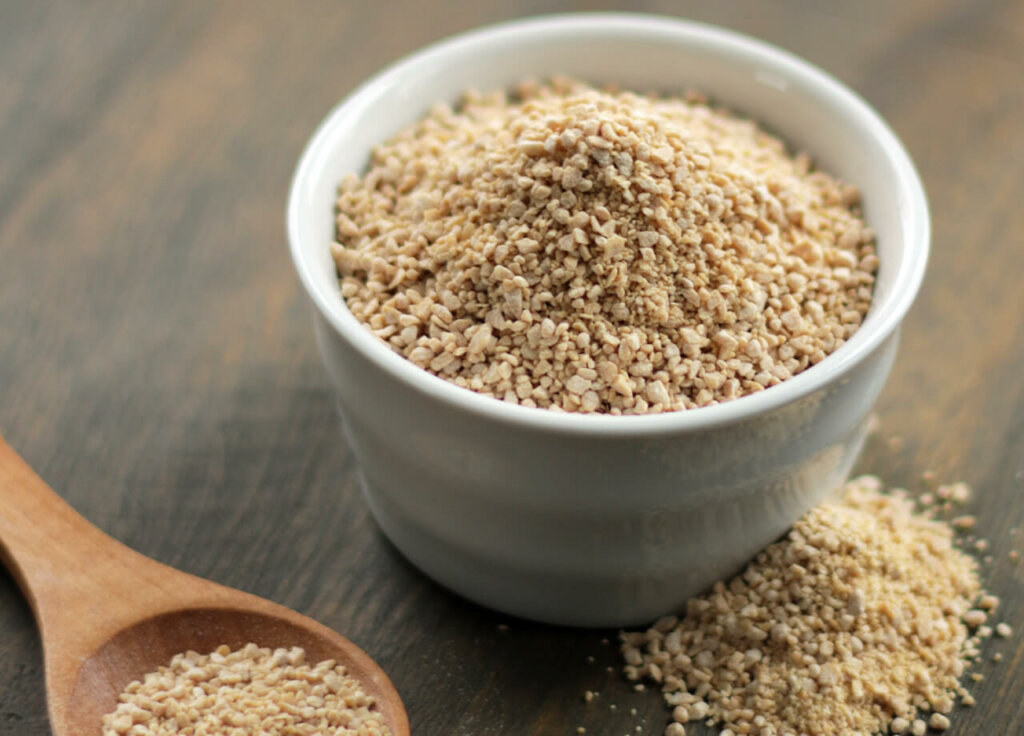 Maple Syrup vs. Maple Sugar for Your Product
Consumers love both maple syrup and maple sugar as their sweeteners of choice. Beyond sweetness, maple syrup is a great flavor enhancer or binder. Maple sugar is easy to incorporate, without having to adjust your liquids. We help you choose the right option, depending on how you need it to perform.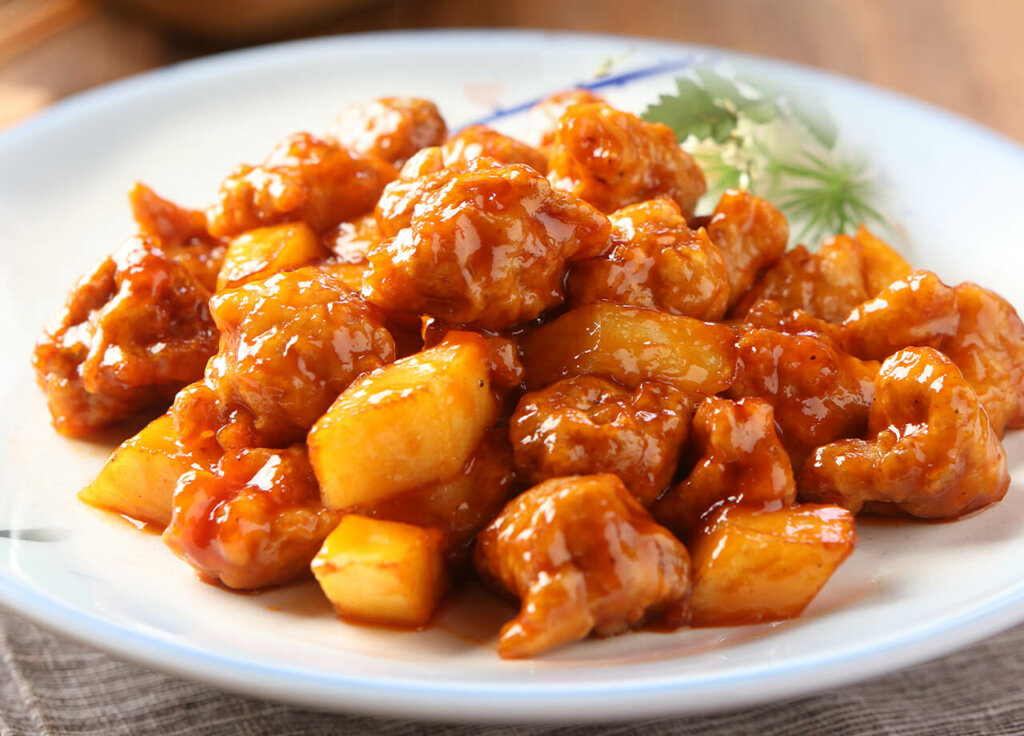 Applications for Maple Syrup, from Sweet to Savory
We make it easy to select the right grade of maple syrup to meet your needs. Our formulation expertise can shorten your learning curve and help you get your new product out of R&D and onto retailers' shelves faster. Maple syrup has the versatility to traverse the taste spectrum, from sweet to savory.
Dairy Products
Baked Goods & Candy
Meat & Seafood
Beverages
Culinary Sauces… and more!