Maple Applications
Maple Syrup and Maple Sugar: 365-Day Ingredients
Sure, maple syrup and maple sugar are beloved seasonal ingredients associated with certain times of year…but they are so much more than that. The wholesome sweetness and flavor of maple syrup and sugar add dimension to a variety of food and beverage applications that can be enjoyed every day, year-round.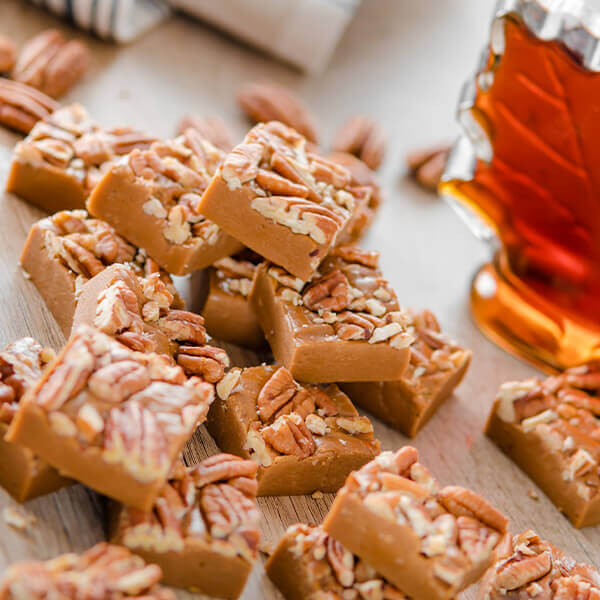 Maple Syrup for Sweet or Savory Applications
Maple syrup is branching out into all areas of the culinary world, in a variety of dishes from savory appetizers to sweet desserts, and everything in between. With four available maple syrup grades each offering a unique flavor and color profile, the right maple syrup depends on your goals for your product. We know how to help you achieve them.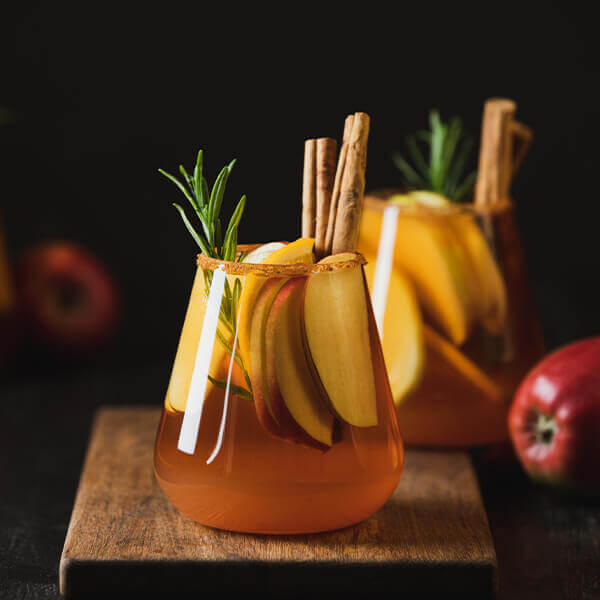 Maple Sweetness and Flavor for Balanced Beverages
In ready-to-drink coffees and kombuchas to seasonal cocktails and more, maple syrup can add the perfect amount of sweetness and/or flavor, while blending easily into beverage formulations. It can add a bit of a vanilla-caramel flavor if desired, and it also pairs well with ever-popular citrus flavors.
In general, lighter beverages such as teas and juices want a lighter grade maple syrup like Amber Color, Rich Taste. More full-bodied beverages such as kombucha and beer need a stronger flavored maple syrup like Dark Color, Robust Taste in order to have the maple taste noticeable. Lighter-colored beverages like vodkas need a lighter-colored maple syrup that won't darken the color.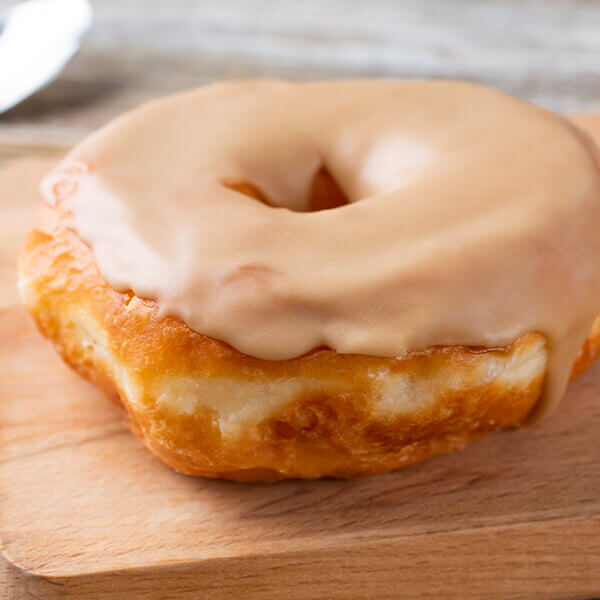 Maple Sweetened Baked Goods & Candy
Whether you're looking for a binder, sweetener or flavor enhancer, maple syrup and maple sugar are versatile, clean label ingredients for baked goods and candy. Baked goods, candies and desserts are made for maple syrup and maple sugar.
For wholesome sweetness in icings and confections to bars and granolas, there is the perfect grade of maple syrup for your recipe. The amount of invert sugar required for consistency in your confections is also an important consideration and we can help you select the proper grade.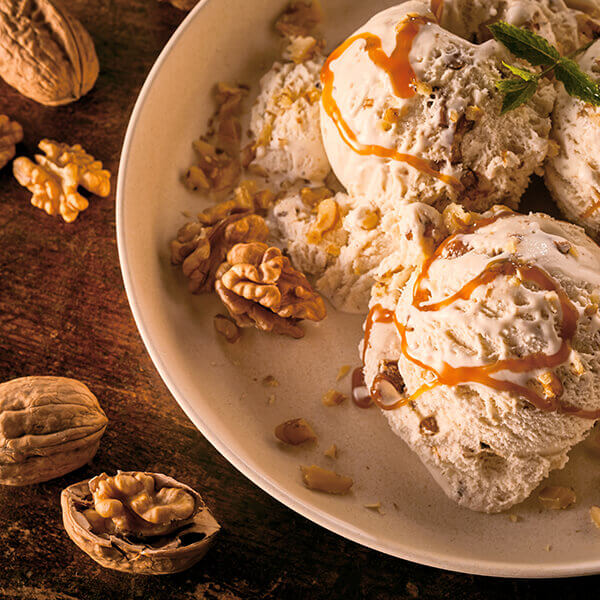 Maple Syrup for More Delightful Dairy Products
Yogurt. Ice cream. Cheesecake. Flavored milks. No matter the product, maple syrup pairs perfectly with dairy.
In general, the darker grades of maple syrup work best in these applications, with the full body to stand up to rich and creamy dairy products.
Though dairy ingredients and maple syrup are compatible when it comes to pH, since the pH of maple syrup can have an effect on the final product, we can help you select the perfect grade.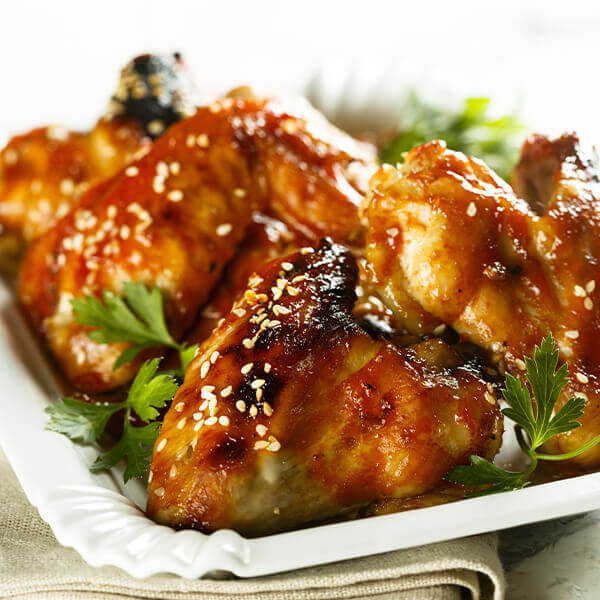 Elevate Meat, Fish & Seafood Dishes with Maple Syrup
Maple syrup is the perfect addition to marinades, glazes and sauces for meat, fish and seafood dishes. Soaking meat in a marinade adds depth of flavor and texture; maple syrup adds another layer of complexity and can boost browning for even better taste and visual appeal.
The key is choosing the right grade to create a balanced blend for your product offering. Many of today's meal kits incorporate sauces to enhance the eating experience. What syrup works best depends on your particular flavor goals.
In general, the darker the meat, the darker and more strongly flavored the maple grade. Products for fish usually do better with a lighter grade maple syrup, while products for red meat need a darker maple syrup grade in order to make a flavor appearance.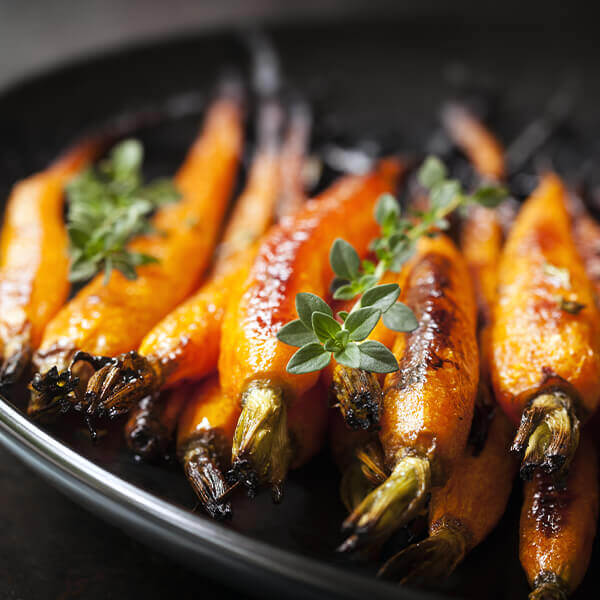 Enhancing Lighter Dishes with Maple Syrup
Maple syrup can enhance a variety of lighter fare, as well. It can perfectly balance salad dressings, light marinades and emulsified sauces. Vegetarian dishes, green salads and fruit salads can all make a splash, with a touch of maple syrup to brighten the eating experience.