About Us
Your Trusted Maple Source
Bascom Maple Farms is the leading independent supplier of pure and organic maple syrup and maple sugar in the United States. We also provide private label maple syrup and maple sugar products to some of the country's largest retailers. Our maple products are available in a wide range of forms, sizes and packaging. We ship year-round and have the capacity to fill orders of any size.
We always deliver our quality maple just when we say we're going to deliver it — no matter how large the order or how far away it's going.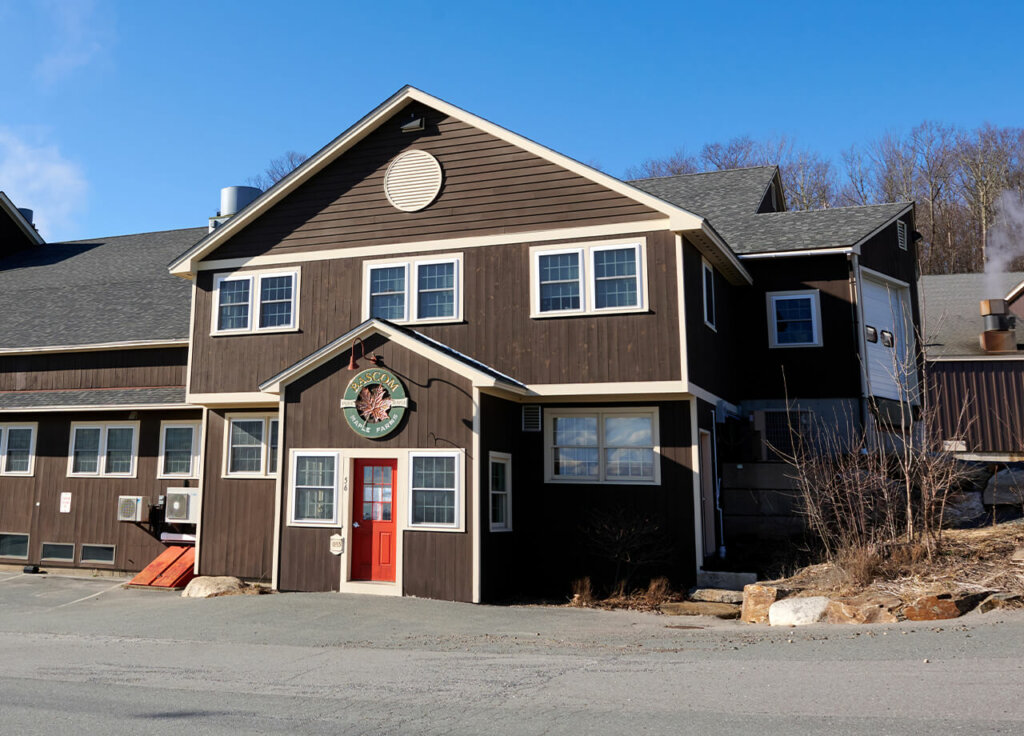 Maple from the Heart of New England
Our maple sugaring farm and facility have been located in the heart of New England since 1853. Bascom Maple Farms believes in a healthy and sustainable independent maple sugaring industry, so we work diligently to support it and our community. That's why we're also the largest U.S. distributor of maple syrup equipment to maple farmers (sugar makers).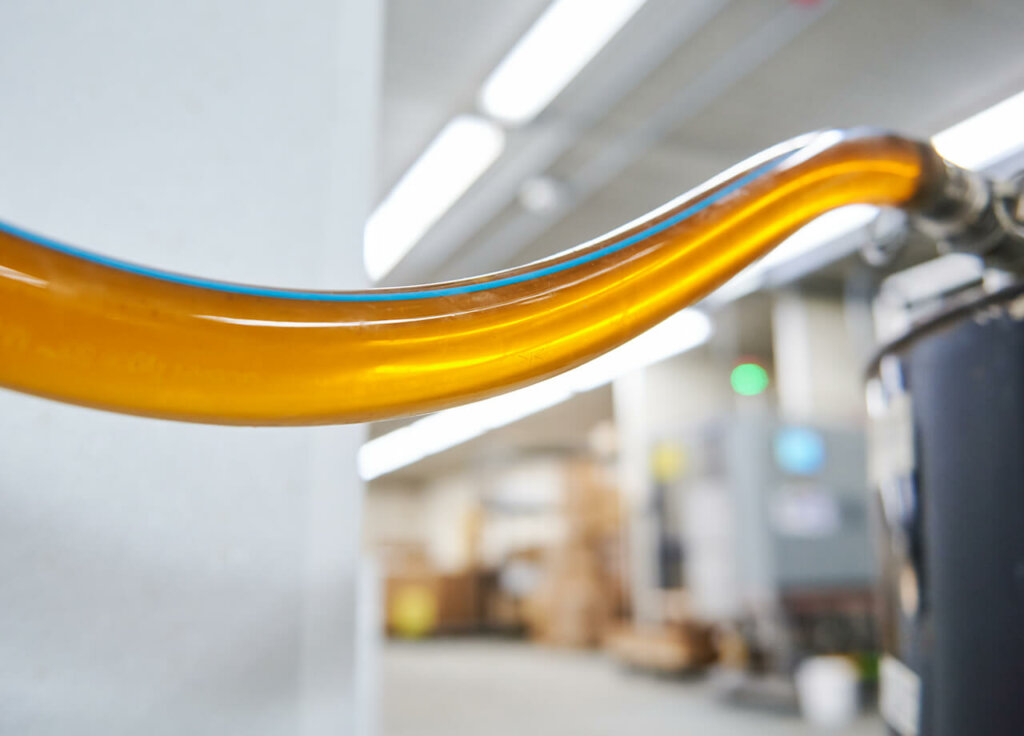 A Time-Tested Process
Sap — a clear, slightly sweet liquid containing about 1-3% sugar — is gathered from sugar maples, then boiled in an evaporator. As the water in the sap evaporates, the sap thickens and the sugar caramelizes, the liquid becomes sweeter and more concentrated, turns a rich golden color, and reaches 219°F/103.8°C (66.5 brix), when it becomes maple syrup. On average, it will take about 40 gallons of sap to produce one gallon of maple syrup.
Once the sap has been boiled into maple syrup, it is hot packed in barrels and sealed. It is then stored in our cooler until our customers need it.
Committed to Quality for Eight Generations, and Counting
We have been creating maple syrup for eight generations. In that time, our knowledge and expertise have continued to grow, allowing us to create consistently high-quality maple syrup products. Whether you need pure or organic maple syrup or sugar, we always provide a consistent, quality product. Available in all grades from a wide variety of markets and channels, from glass bottles to drums and totes, we've got the right maple product for everything you need.