RECIPES
EASY CARAMEL MAPLE NACHOS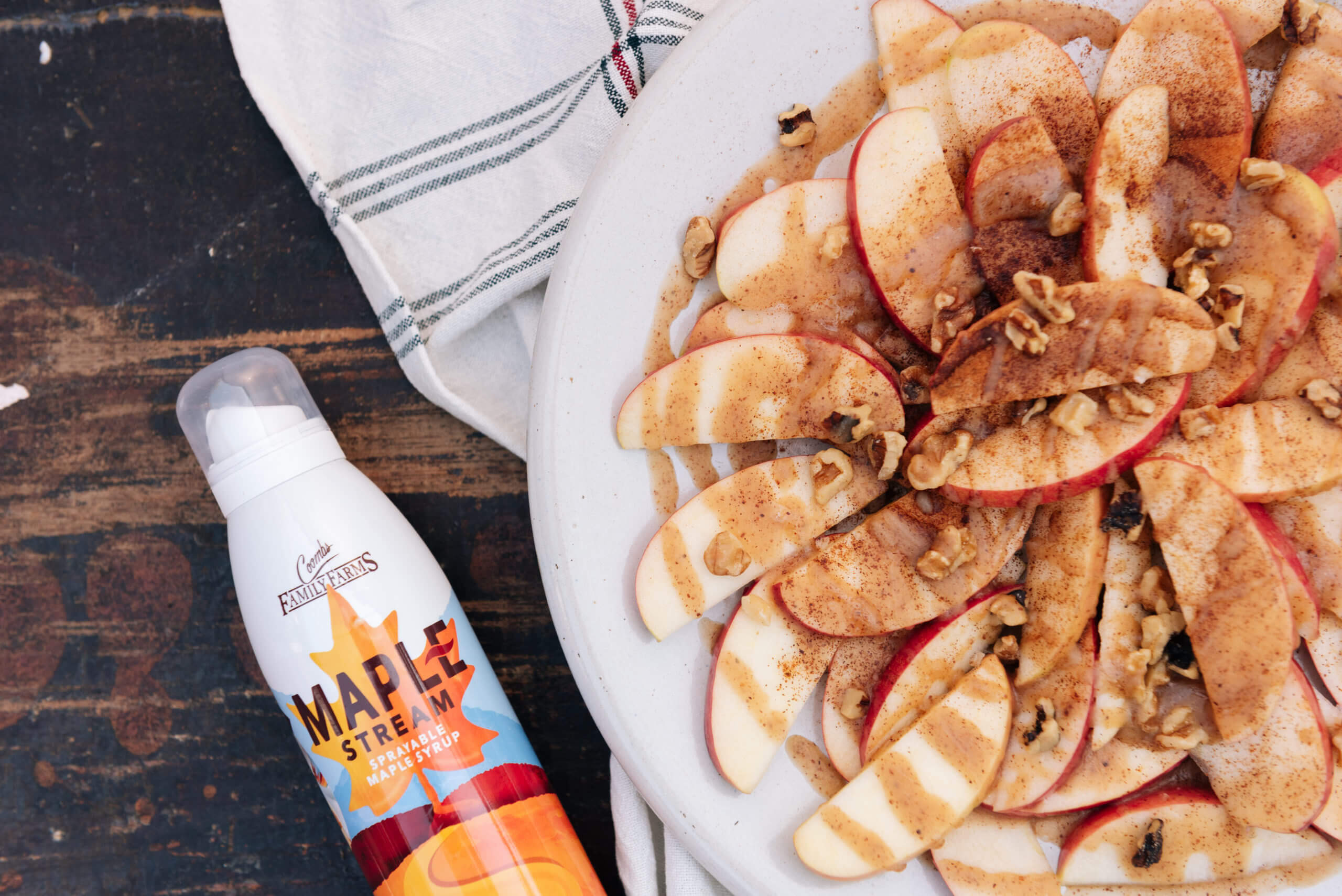 Ingredients:
1/4 cup coconut oil
1/4 cup Coombs Maple Syrup
3 tablespoons smooth almond butter
Pinch of flaky sea salt and cinnamon to taste
2 - 3 firm apples, sliced thin
Walnuts for garnish
Directions:
In a microwave or over the stove, melt the coconut oil and stir in maple syrup. Whisk in the almond butter and season the *caramel* to taste with sea salt and cinnamon. Drizzle over apple slices and top with walnuts to serve.