Private Label Maple Syrup
Our Great Maple Syrup, Your Great Brand
At Bascom Maple Farms, we're particular about our maple syrup. We like to say that there's a science and an art to maple sugaring.
Read More »
We understand the science behind getting sap from maple trees and boiling it down to make syrup, but the art of keeping a consistent product is just as important. For eight generations now, we've been making high-quality maple syrup with a consistent flavor profile you can count on from order to order.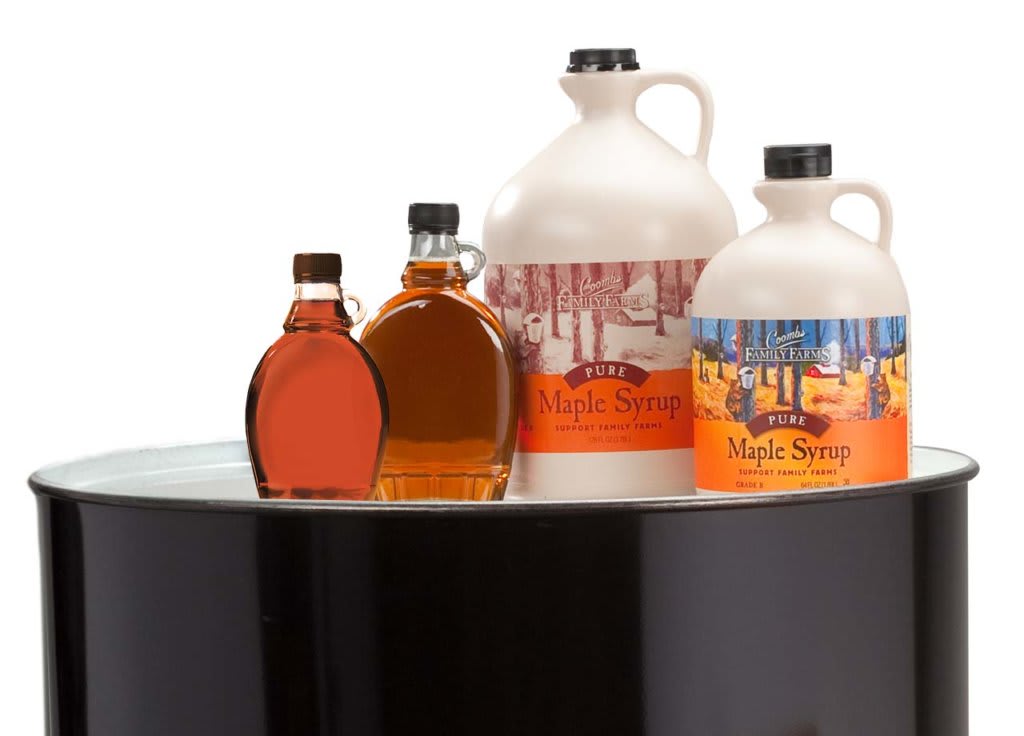 Our Maple Syrup, Your Brand
Our maple syrup is available for private label in 8 oz and 12 oz glass bottles; 16 oz, 32 oz, 64 oz, and 128 oz plastic jugs. We'll even private label 5-gallon bulk drums for you.
Our maple syrup, your brand? That's a win-win.
---
How much does it cost to private label maple syrup?

The cost of private label maple syrup depends on several factors—whether you want organic or pure, what grade, annual volume, order volume.

Give us a call, and we'll happily discuss pricing once we know what you are looking for.
---
What is the minimum quantity order for private label maple syrup?

As the largest U.S. supplier of maple syrup, we can handle any order, no matter how big, and we'll always get it to you. Our minimum private label order is two (2) pallets per sku, per order.
---
Can I provide a custom label for my private label maple syrup?

Of course. We'll provide you the die line, shape of label and nutrition panel and walk you through the process to ensure your label meets all guidelines. Depending on your brand's requirements, we'll make sure your label complies with the following regulatory certifiers: USDA Organic, non-GMO, Kof-K Kosher.
---
More Maple Syrup Questions?
Get in touch with us. We're more than glad to help.
If high-quality maple syrup with a flavor profile you can count on is important to you, choose Bascom Maple Farms as your maple source.
A Great Taste and So Much More